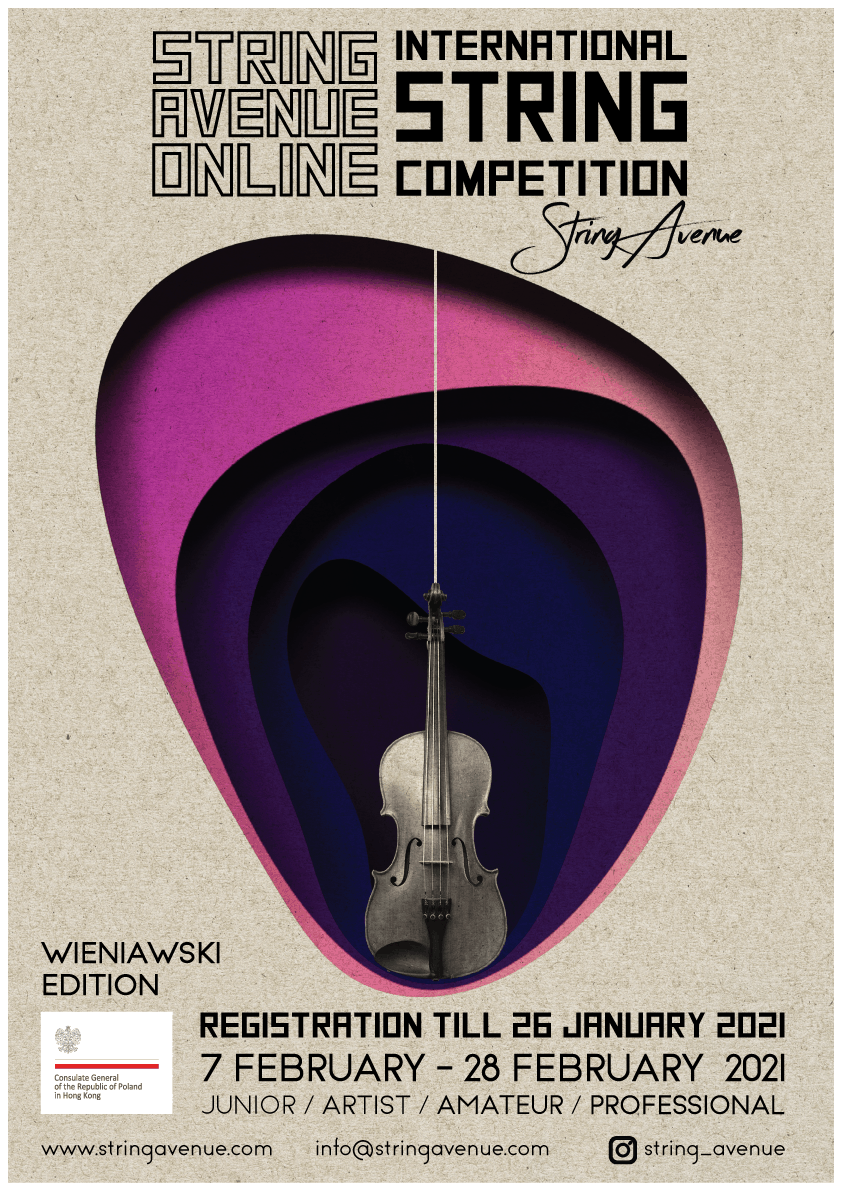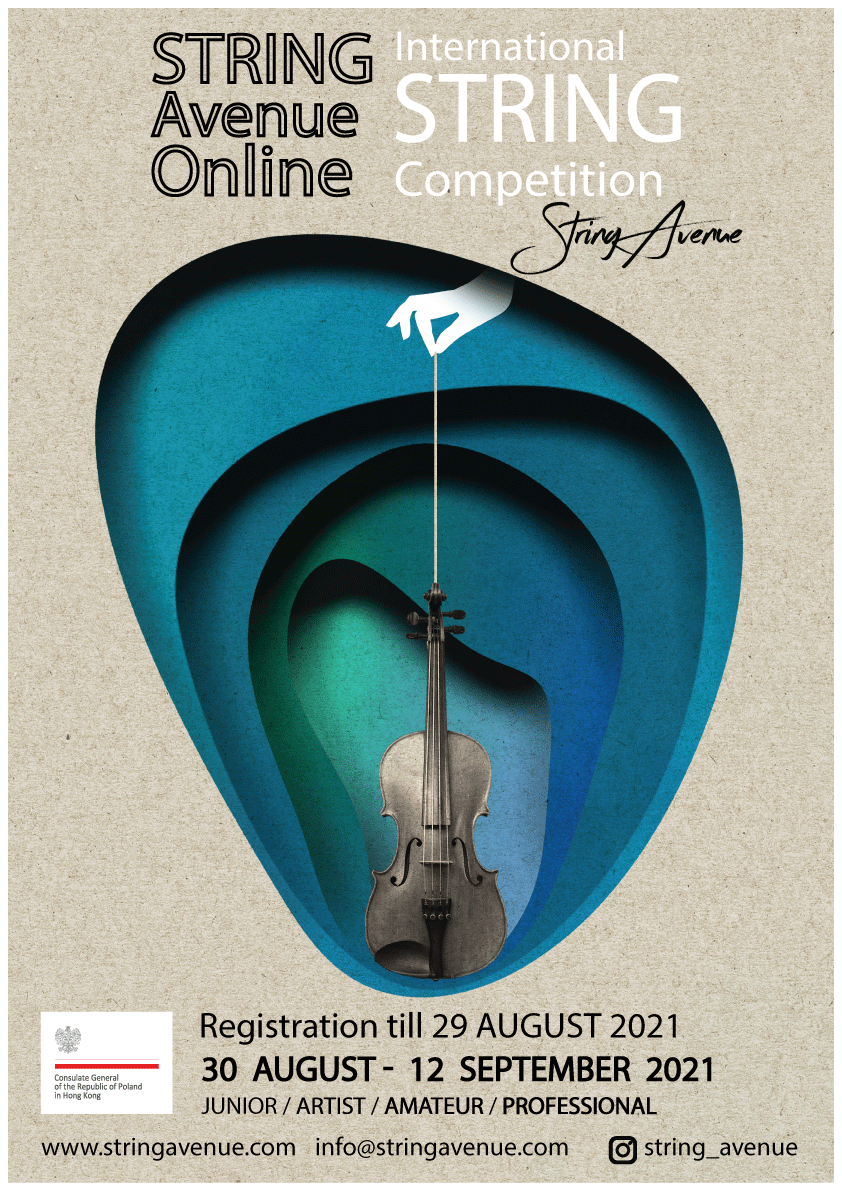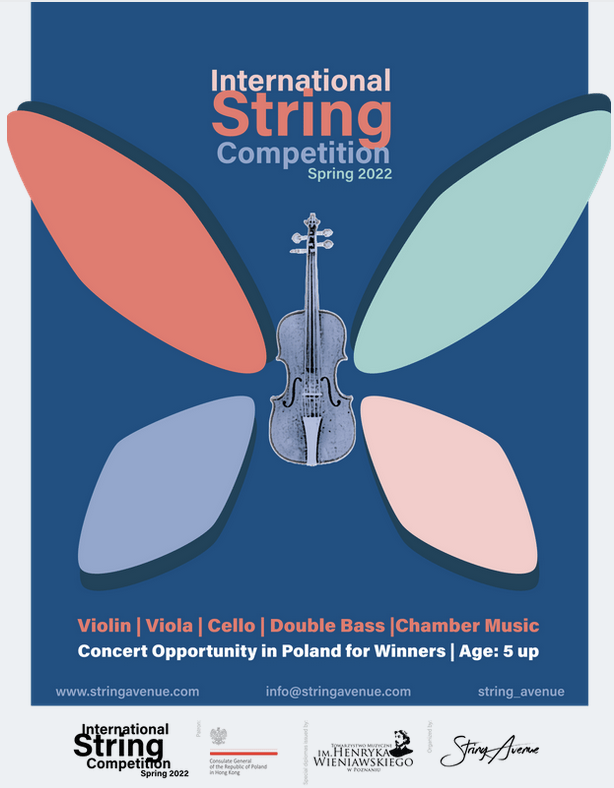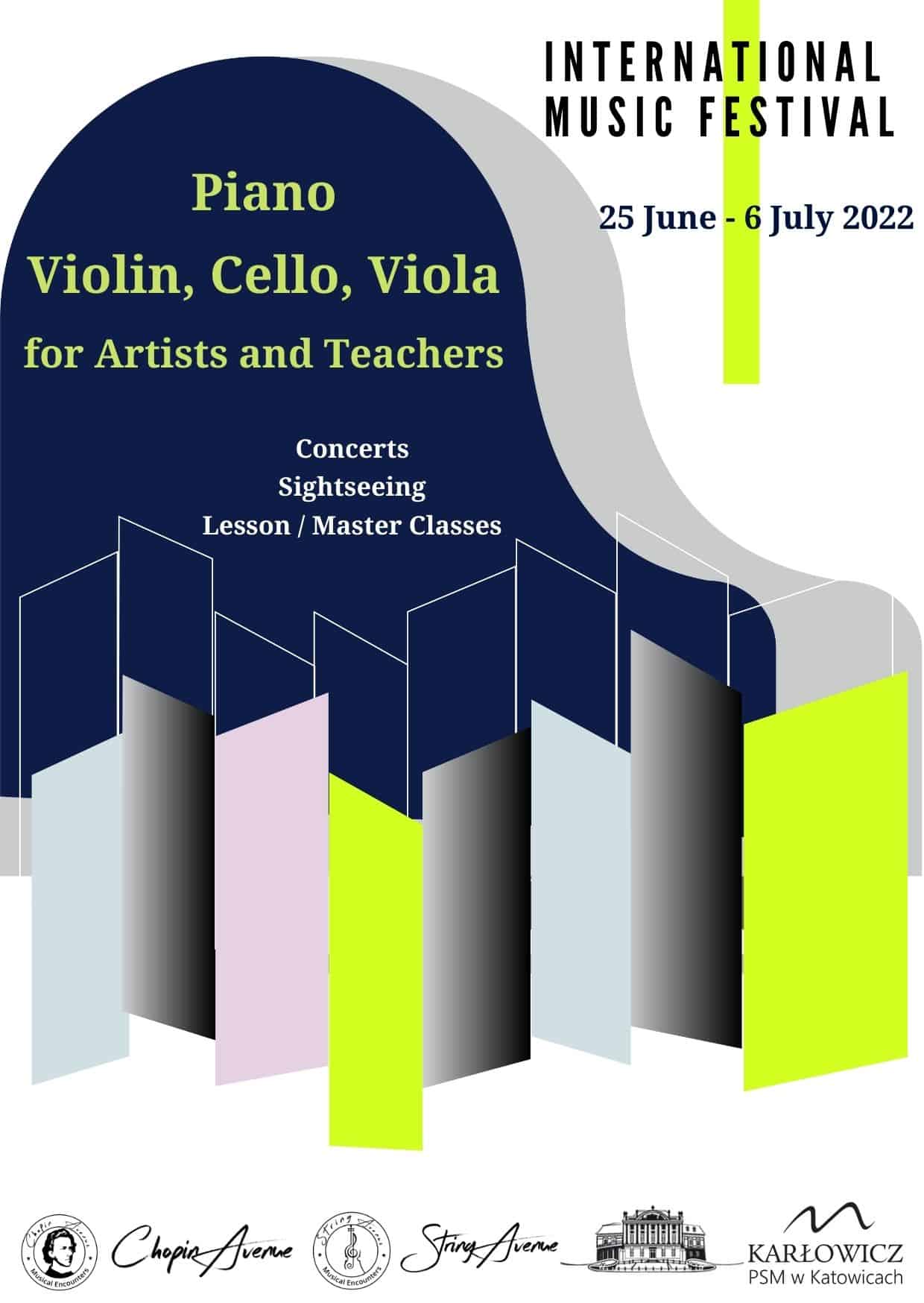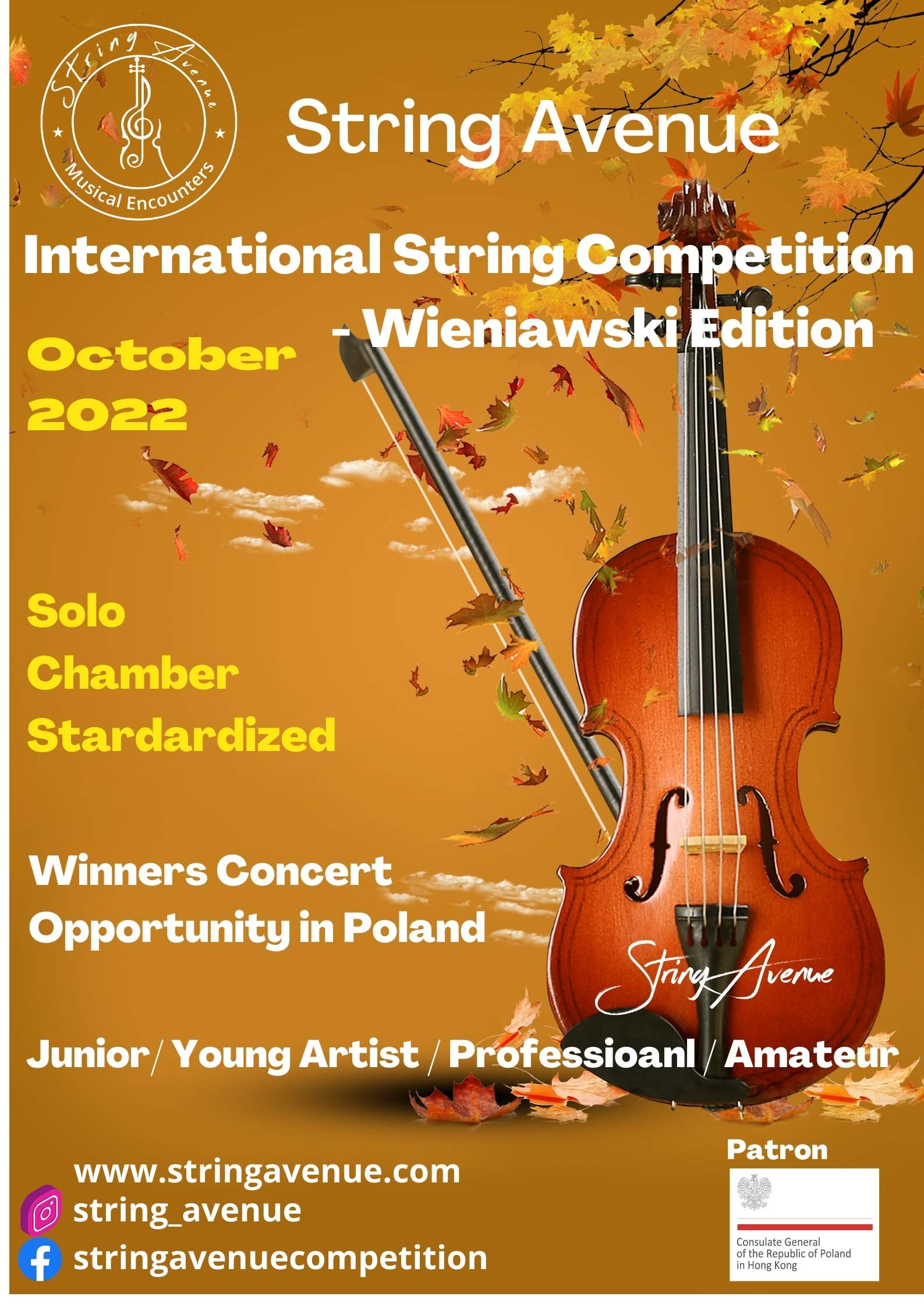 Translated from English with Google.
Thank you for your understanding 🙂
At String Avenue we love music but we also love visual arts.
With a very strong tradition of poster art in Poland,
we bring Music not only to your ears but also to your eyes.
The String Avenue International String Competition Spring 2022 and Summer Music Festival 2022 posters are designed by a talented Polish artist Agnieszka Mori.
Agnieszka Mori holds a PhD in Visual Arts of University of Fine Arts in Poznan, Poland.
As an artist and graphic designer, she has been awarded a number of prizes, such as the 3rd International Experimental Engraving Biennial in Romania and Katowice Triennial of Graphic Arts, Poland. Since she has moved to Hong Kong she has been actively coordinated, organizing and curating Art and Design Exhibition and Events in Hong Kong, Shenzhen and Japan.
Passionate about Art and Design. Since moved to Hong Kong has been always actively promoting art and culture. Inspired by the impact and timeless of art as well as by the city of Hong Kong – vibrant and multi-culture city, a perfect spot for the artists and collectors.
Curator of various project and exhibitions, including two editions of "Posterized":"Posterized. Poster Art from Poland"in 2018 at PMQ, and "Posterized: Warsaw International Poster Biennale in Hong Kong" in 2021, both at Qube, PMQ In 2019 was invited to be the guest curator of the first HK edition of "JAGDA. Japanese Graphic Design" Exhibition. Currently working for the Polish Consulate as a Cultural Attache.
Competition Official Patron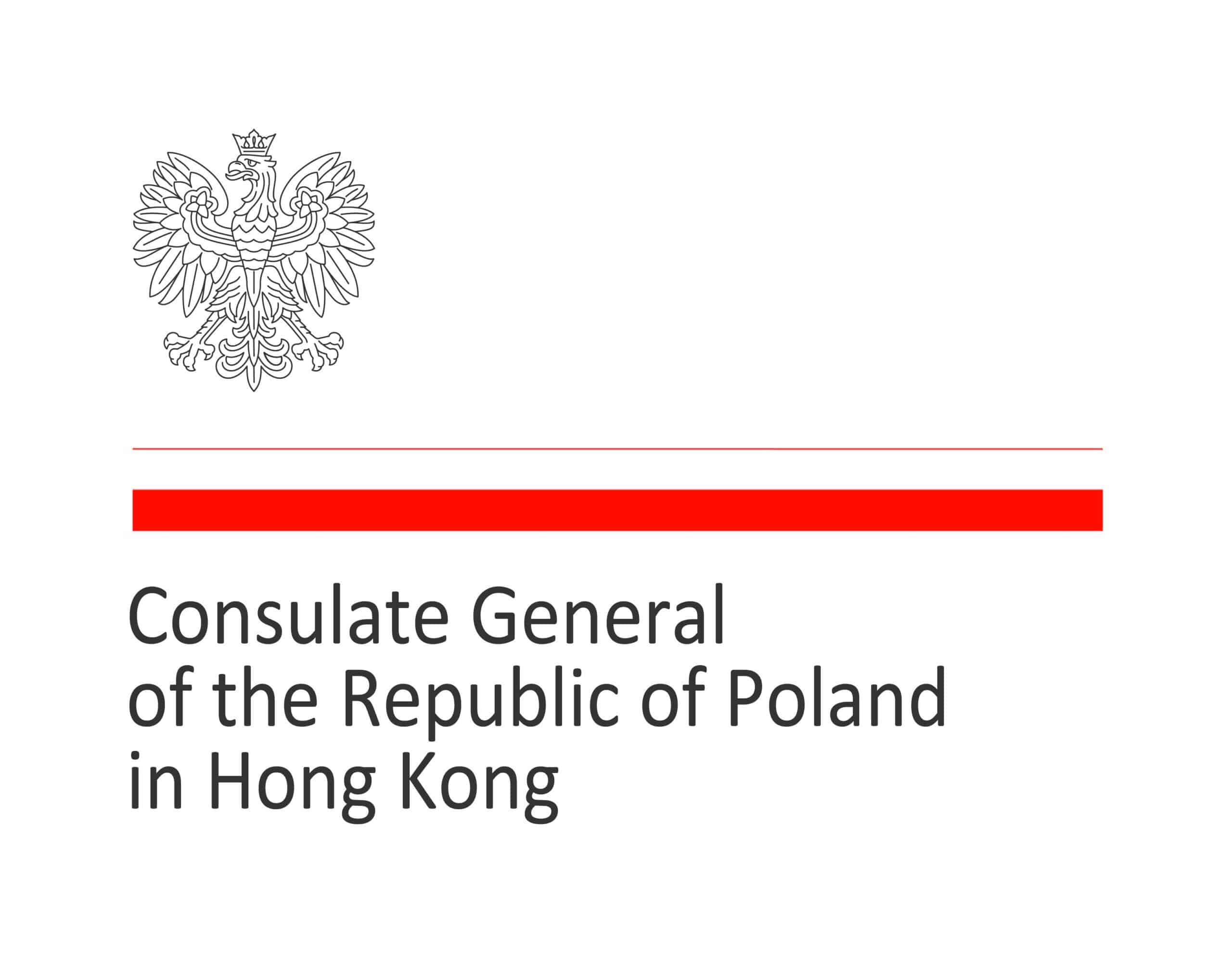 Special Diplomas issued by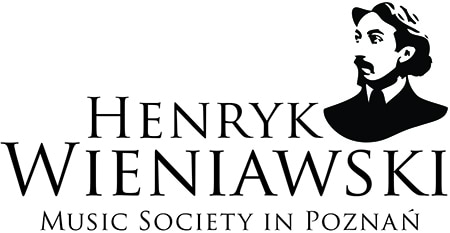 The Best Performers of Wieniawski's works in Young Artists and Professional cagegories will be awarded a diploma issued by the Henryk Wieniawski Music Society in Poznań, Poland
Our Credo
 In order to move others, I must be moved. – N. Paganini
Musical Encounters
Inspiring You and the Others