String Avenue
International String Competition – Where Strings Sound Superior
Registration Extended until 21 February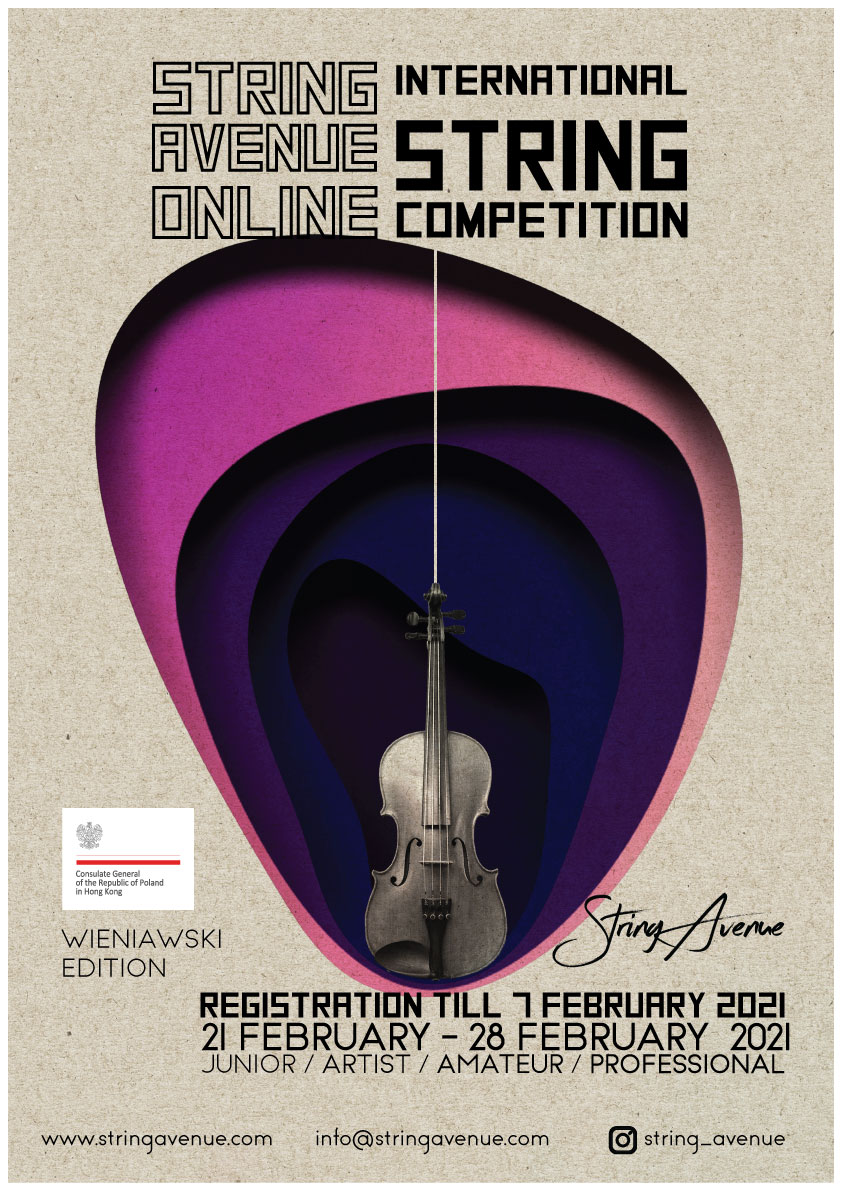 COMPETITION 2021
– Wieniawski Edition
String Avenue International Competition aims to acknowledge and provide opportunity for young talented artists from all around the world to appear in front of international audiences.
2021 Competition is dedicated to Henryk Wieniawski – Polish violinist and composer (1835-1880), Chopin's contemporary, by some regarded as re-incarnation of Nicolò Paganini. He created some very popular violin performance pieces, including 2 concertos for violin and orchestra and other works.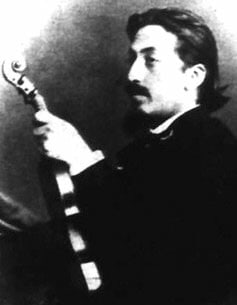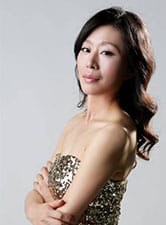 Dr Hyunkyung Kate Lee
Head of Jury
Studied Music at the New York University
Performed extensively throughout the United States, South Korea, Italy, and Southeast Asia including Carnegie Hall, Steinway Hall or the Seoul Art Center.
Currently, Kate is a professor of music at Kangwon National University in Korea. She has worked in the past as a lecturer at the Catholic University of America and as a professor at the Catholic University of Korea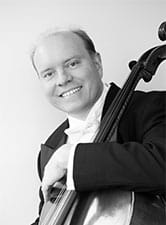 Michael Mermagen
has graduated from The Juilliard School and is currently a Professor of Cello at UMKC Conservatory and Head of Strings. Michael was formerly Associate Professor of Cello and Chamber Music and Head of the Instrumental Division at the Benjamin T. Rome School of Music at The Catholic University of America. Michael has held the prestigious position of principal cellist of the Aspen Chamber Symphony for over twenty-five seasons. He has succesfully performed and recorded on numerous occassions.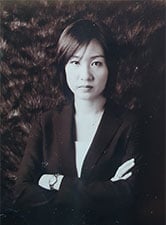 Hyun Ji Kim
Hyun Ji Kim has studied music at the New England Conservatory of music in Boston, USA and also graduated from Yale University of Music with a master's degree and Artist Diploma. She is recognized as a member of the Cum Laude society and has appeared as a soloist in various esteemed orchestras such as Korean Symphony Orchestra, Madrid Chamber Orchestra, Hungarian Symphony of the Listz Academy of Music, Boston Symphony and more. She has also worked as a member of Osaka philharmonic Orchestra. She participated in the first performance of Witold Lutoslawski String Quartet No.1.when she was 16 in the Boston Symphony Hall. Currently, a member of the Seoul Classical Chamber Orchestra as the Principal in Korea and Trio CYKlone Violinist. She has studied with Eric Rosenblith, Michelle Auclair, Eric Friedmann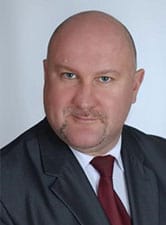 Dr Aleksander Danda
Honorary Judge
Consul General of the Republic of Poland in Hong Kong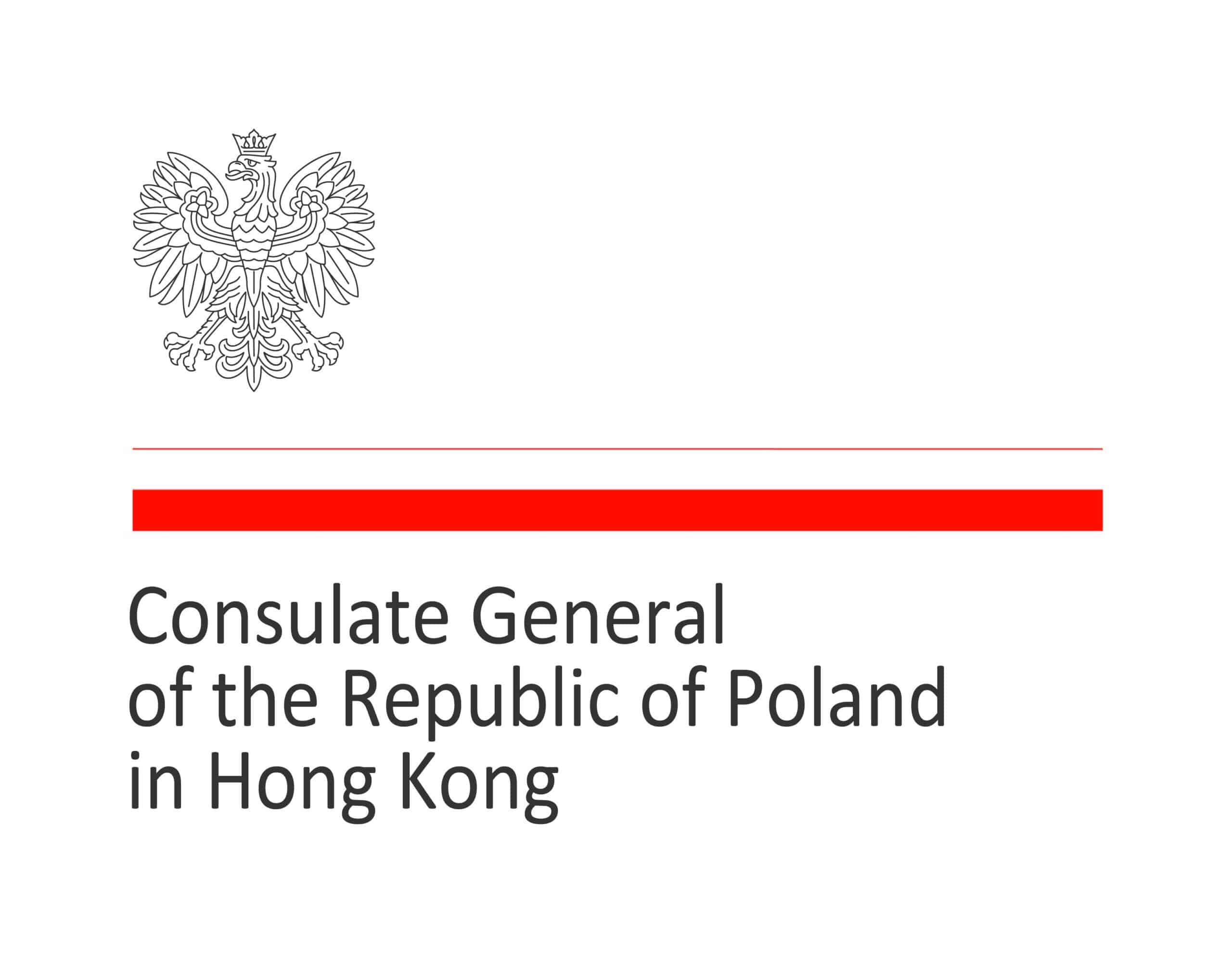 Our Credo
 In order to move others, I must be moved. – N. Paganini
Musical Encounters
Inspiring You and the Others