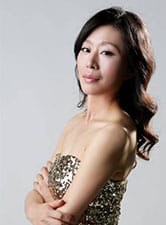 Hyunkyung Kate Lee
Head of Jury
graduated from the New York University and Catholic University of America, Washington DC, performed extensively throughout the United States, South Korea, Italy, and Southeast Asia including Carnegie Hall, Steinway Hall or the Seoul Art Center. Currently, a professor of music at Kangwon National University in Korea. She has worked in the past as a lecturer at the Catholic University of America and as a professor at the Catholic University of Korea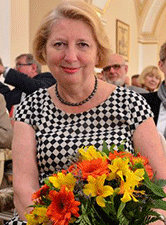 Alina Kurczewska
Honorary Juror 2022
graduated from the University of Music in Poznan. A music critic and journalist hosting regular radio shows on Radio Poznan since 1977.
Awarded The Medal for Merit to Culture – Gloria Artis by the Ministry of Culture and National Heritage of the Republic of Poland.
Currently, Chairwoman of the Henryk Wieniawski Music Society of Poznan.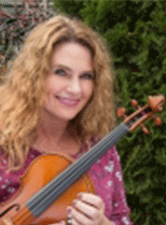 Beata Warykiewicz-Siwy
Juror 2022, 2023
graduated with distinction from the University of Music in Katowice, currently, a professor at her alma mater. A member of the Radio Philharmonic Orchestra (1990 – 92) and then a concertmaster at the Radio Chamber Orchestra (1992-97) in Hilversum. Successfully participated in multiple international  competitions including Henryk Wieniawski International Violin Competition in Poznan. Performed and recorded internationally.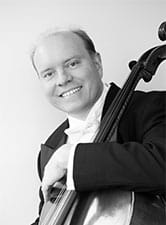 Michael Mermagen
Juror 2021, 2022, 2023
has graduated from The Juilliard School and is currently a Professor of Cello at UMKC Conservatory and Head of Strings. Michael was formerly Associate Professor of Cello and Chamber Music and Head of the Instrumental Division at the Benjamin T. Rome School of Music at The Catholic University of America. Michael has held the prestigious position of principal cellist of the Aspen Chamber Symphony for over twenty-five seasons. He has successfully performed and recorded internationally on numerous occasions.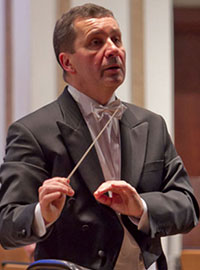 Maestro Sławomir Chrzanowski
Honorary Juror, 2022
Maestro Sławomir Chrzanowski conducted more than 70 orchestras all around the world including NOSPR (The Polish National Radio Symphony Orchestra) in Katowice and Radio Symphony Orchestra in Krakow (Cracow). In 1990, following an open competition, he was appointed and still works on the position of Artistic and General Director of Zabrze Philharmonic. Together with the orchestra he gave nearly 2600 concerts on national and international stages. He visited USA several times to give concerts and open lectures on history of Polish music, as well as to lead master classes in composition (Northwestern University Chicago and Mary Washington College Fredericksburg). He has been an honoured composer of MWC Symphony Orchestra in Fredericksburg (USA). In 2002 he performed on famous concert stages in U.S. – Carnegie Hall in New York with Polish music concert and Orchestra Hall in Chicago with the Three Polish Tenors Concert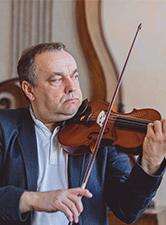 Bartosz Bryła
Juror 2022
acted as a Chairman of H. Wieniawski Musical Society of Poznań (2007-17), currently a member of the board.  A professor in the class of violin and head of Stringed Instrument Dept. at the University of Music in Poznań and has chaired the class of violin at the University of Music in Wrocław. Prize-winner and then Juror of multiple international competitions including International Henryk Wieniawski Violin Competition in Poznań. He has successfully performed and recorded internationally on numerous occasions.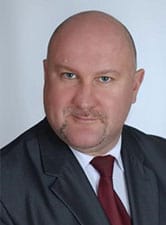 Aleksander Danda
Honorary Juror 2021, 2022, 2023
Consul General of the Republic of Poland in Hong Kong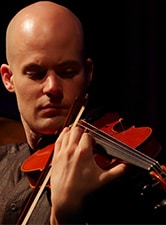 Shawn Moore
Juror 2021
A graduate of Bard College and Yale University, Shawn holds degrees in both music and Asian Studies. He resides in Beijing and concurrently holds a position as Bard's East Asia Representative.
Shawn makes regular appearances at the Geneva Music Festival and the Bard Music Festival, concerts and music festivals in China, Korea and Thailand, and other engagements throughout the world.
Our Credo
 In order to move others, I must be moved. – N. Paganini
Musical Encounters
Inspiring You and the Others